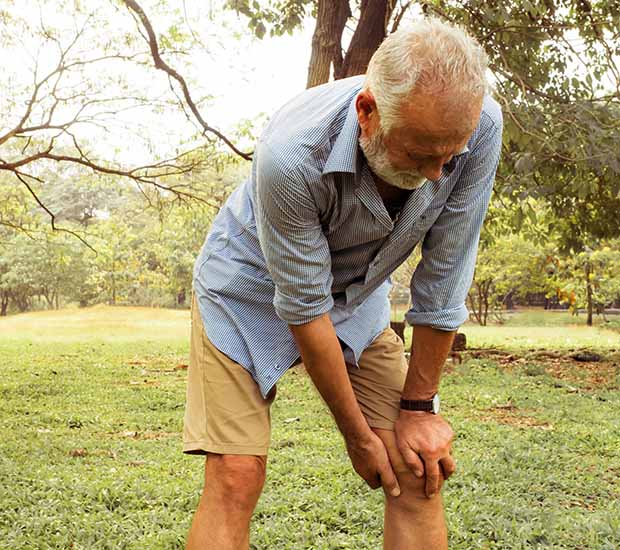 Knee Injury Treatment
Newport Beach, CA
The knee consists of many components, making it highly susceptible to injury. Seeking physical therapy treatment can greatly reduce pain and other symptoms while improving mobility, strength, flexibility, and range of motion. Common knee injuries include sprains, ligament tears, fractures, and dislocations. However, knee pain can arise from a variety of health conditions and injuries or from simple overuse or incorrect movement.
At Orange County Physical Therapy, we offer treatments for patients experiencing pain and other symptoms following a knee injury. Our team can help improve your condition and provide you with the tools needed to manage your pain at home. To learn more about a procedure or schedule an appointment, call (949) 299-0297 today.
Types of Knee Injuries
Knee injuries that we see in our office are characterized in a few ways:
Ligament tears (e.g. Anterior Cruciate Ligament (ACL) tear and Medial Collateral Ligament (MCL) tear). These can tear from partially to completely during a sudden instance of twisting the knee.
Meniscus injury can occur with a ligament tear, 64% – 77% of the time.
Articular cartilage lesions (bone bruises) can also occur, 70 – 92% of the time alongside a ligament tear.
Pain from inflammation (e.g. arthritis, tendinitis), degeneration (e.g. Runner's Knee), and overuse.
At OCPT, we pay special attention to sudden (acute) knee injuries that occur with sports that require quick changes of direction (pivoting or twisting of the knees), such as soccer, volleyball, football, tennis. Patients who have had a tear or lesion occur and are not sure whether it can heal on its own or if they may need surgery should seek physical therapy. Patients who have already decided on surgery but want to regain range of motion and confidence in their knee are also recommended for physical therapy.
Causes of Knee Injuries
The most common causes of knee pain include aging, injury, and repeated undue stress or pressure on the knee. Continual wear and tear on the knee can cause arthritis, a condition in which the cartilage in the joint gradually wears down. Other knee problems result from accidents, injuries, and sudden incorrect knee movement, such as standing up quickly or kicking a ball and suddenly twisting the knee.
To properly identify the cause and provide adequate treatment, a diagnosis including imaging and tests must be performed. In addition to a complete medical history and physical exam, the patient will likely need X-rays, an MRI, a CT or CAT scan, an arthroscopy, or a radionuclide bone scan. These tests will also help determine the type of treatment a patient can receive to avoid additional stress or injury of the knee.
Treatments for Knee Injuries
Knee rehabilitation protocols involve eccentric exercises, closed and open-chain kinetic exercises, bracing, hop tests, neuromuscular exercises, pain tests, and range of motion recovery. We do not recommend trying these at home, as a trained professional will provide much more accurate therapies through scientifically studied thresholds. Patients may seek physical therapy treatment for pre-surgery or post-surgery rehabilitation.
Pre-surgery Knee Rehabilitation
A 5-week program consisting of heavy resistance strength training and neuromuscular exercises, including plyometric exercises, balance and stability, and perturbation training. Shows improvements in quadriceps femoris, hamstrings, and gluteus maximus muscle volume. A 2011 study from The Journal of Orthopedic Sports Physical Therapy showed that a five-week exercise program led to significant improvement in knee function early after an anterior cruciate ligament (ACL) injury.
Post-surgery Knee Rehabilitation
Post surgery knee therapy that includes recovery of Range of Motion (ROM) and eccentric exercises in which a patient could have greater thigh and hamstring muscles one year after surgery. A clinical trial showed that those who started progressive eccentric exercises within three weeks after knee surgery had both higher volume quadriceps femoris and gluteus maximus muscle compared to those that completed traditional resistance exercises. The overall magnitude of muscle improvement was 50% greater in the group that performed eccentric exercises.
One review of sports medicine literature showed that immediate weight-bearing exercises after ACL surgery are recommended, and having a trainer allowed patients to overcome their fears more easily.
Benefits of Physical Therapy for Knee Injuries
There are numerous benefits of seeking physical therapy for a knee injury, including:
Helping decide whether or not surgery is needed: One of the major benefits of physical therapy is that a trained professional can help patients avoid a trip to the operating room. An injury may not be severe enough, and with guided protocol, they may strengthen the knee to the point where surgery is no longer needed. Conversely, going through a program may give the patient confidence that surgery is the right choice. Knee surgeries themselves are extremely successful; it is regaining confidence that is difficult.
Rehab after surgery: Neuromuscular training to regain confidence in using your knee is paramount. It has been shown that people are afraid of re-injury, and this severely prevents returning to their sport of choice. With a physical therapist guiding post-surgery protocol, patients can regain mental confidence in the activities they enjoy. Commonly after surgery, there is a loss in range of motion and knee extensions. This, in turn, causes scar tissue formation and, subsequently, joint contact pressure. A proper rehab program utilizes hyperextension so that both knee extensions are symmetrical.
Preventing injuries from happening: Physical therapy can also play a role in preventing injuries from happening in the future, such as runner's knee. Physical therapy can help improve the strength, flexibility, and range of motion of a certain body part. By improving the qualities of the body part, it is better able to resist stresses and forces that might lead to a serious injury.
Schedule a Visit Today
Knee injury consultations and treatments are available at our office. The Orange County Physical Therapy team looks forward to treating you and working with you to reduce pain and manage symptoms. Call our office at (949) 299-0297 to learn more or schedule an appointment.
Frequently Asked Questions About Knee Injury Treatment
Q. What does knee pain usually indicate?
A. Knee pain usually indicates an injury or health condition. Injuries could be a ruptured or torn ligament, torn cartilage, or fractured bone. Health conditions that can affect the knee include arthritis, gout, and infections. Knee pain can also result from excessive use or improper movements.
Q. What types of injuries cause knee pain?
A. Any hit or force put on the knee can cause an injury. Common injuries of the knee include twisting the knee and ACL, meniscus, or ligament injuries.
Q. How can I maintain healthy, strong knees?
A. Weight control and flexibility are highly important in keeping the knees in good shape. That means controlling how much weight, stress, and pressure are put on the knee, especially when lifting or playing active sports. It is a good idea to keep a maintenance routine. Anyone experiencing any pain should seek immediate care as a preventative measure for more serious issues.
Q. When should I see a doctor for knee pain?
A. Although the severity of pain is dependent on each individual, some signs indicate a need for medical intervention. We recommend seeing a doctor if your pain is severe or constant or if there is any swelling, redness, weakness, tingling, and decreased range of motion. In most cases, physical therapy is recommended alongside any treatment to help in the recovery process or for maintenance.
Q. Why do I suddenly have knee pain?
A. Many people begin experiencing knee pain as they age due to constant pressure on the knee, or wear and tear, especially if they are not physically active. It is important to learn how to stand up, lift, and stretch in order to properly maintain the knee joints. Physical therapy is another way to maintain strong knees for prolonged health.
Related Posts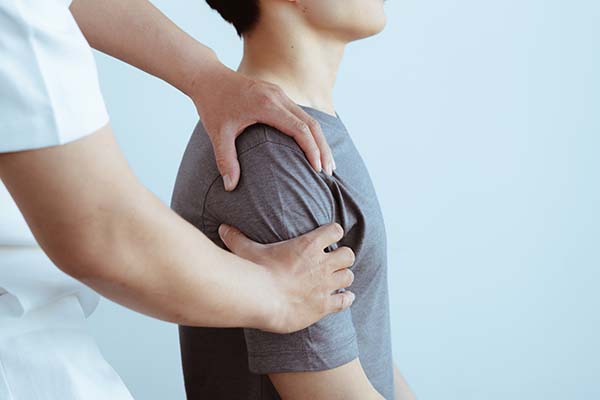 A shoulder rotator cuff injury can be a painful and debilitating experience. Whether you injured your shoulder due to a sports-related incident, a fall, or repetitive motions, recovery from this injury can be long and challenging. However, an experienced physical therapist can guide you through the healing process, helping you regain strength, mobility, and function…