Results From Our Trainers
They WILL make a difference in your life. They maximize each session by specifically writing down your workout and clearly showing how you have made difference in each workout. Feel energized and pumped after each session.
Building muscular strength and endurance is needed to allow the body to move and function in daily tasks and activities without pain or discomfort. Gaining muscle strength is needed for a variety of different impairments and injuries such as chronic low back pain, whiplash, or post-surgical rehab.
Strength training includes specifically prescribed exercises and activities that allow patients to reach their therapy goals. This can include but not limited to free weights, thera-band training, pilates based exercises, and body weight movements.
Mayo Clinic describes Functional Fitness as "exercises that train your muscles to work together and prepare them for daily tasks by simulating common movements you might do at home, at work or in sports. While using various muscles in the upper and lower body at the same time, functional fitness exercises also emphasize core stability."
Sessions
We offer different workout formats including 1 on 1, Group, or Partner.
Our trainers are available 6 days a week Monday through Saturday.
Free intro sessions are available if you are a current patient at OCPT.
Receive a complimentary 1 on 1 session after the purchase of one of our fitness packages.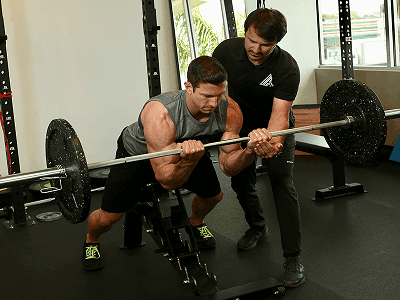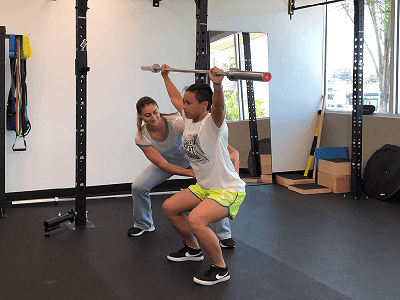 Related Posts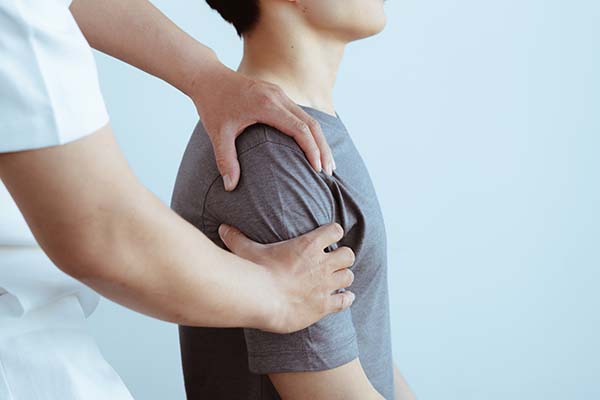 A shoulder rotator cuff injury can be a painful and debilitating experience. Whether you injured your shoulder due to a sports-related incident, a fall, or repetitive motions, recovery from this injury can be long and challenging. However, an experienced physical therapist can guide you through the healing process, helping you regain strength, mobility, and function…