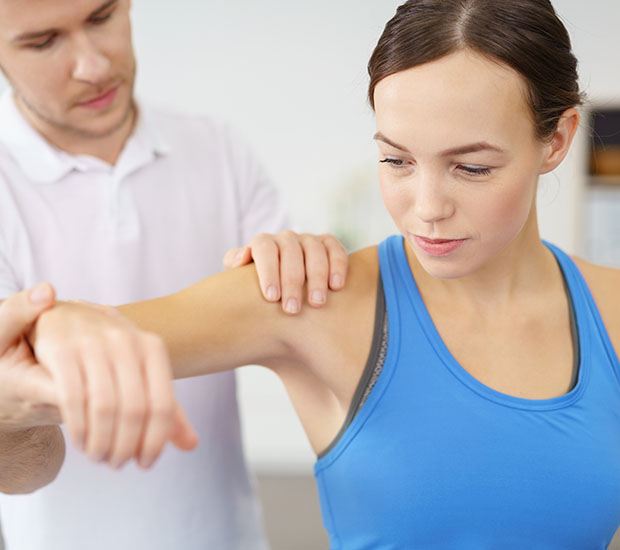 Post Operative Physical Therapy
Newport Beach, CA
Post-operative physical therapy involves a variety of exercises that help patients restore joint movement, strength, and flexibility. Recovering from surgery can be difficult whether you are a competitive athlete or simply trying to maintain your current level of fitness and independence. Physical therapy provides comprehensive treatments for optimal outcomes following your elective surgery, allowing patients to regain their mobility, strength, and confidence.
At Orange County Physical Therapy, we offer post-operative physical therapy treatments for patients who have undergone surgery. Our team can help you manage your pain, strengthen your muscles and body, and make a full recovery. To learn more about a procedure or schedule an appointment, call (949) 299-0297 today.
Understanding Post Operative Physical Therapy
Physical therapists, also known as physiotherapists, are licensed health professionals who have undergone specific training in diagnosing physical irregularities, maintaining physical functionality, improving physical activity and appropriate functionality, and restoring physical functionality and mobility. They can devise customized treatment plans to meet each individual's unique needs. They may carry out treatment through either passive physical therapy, where the patient has therapy performed on them, or active physical therapy, where the patient must perform exercises on their own.
A few common orthopedic surgeries performed include knee replacements, hip replacements, shoulder replacements, ACL reconstruction, shoulder or knee arthroscopy, and joint fusions, among others. Physical therapy helps improve physical impairments and function after surgery. Once the impairments are identified, manual and exercise therapy is used to address each impairment while following the protocols in a safe manner.
The Importance of Post Operative Physical Therapy
Surgeries often result in pain and other limitations, such as strength, range of motion, joint mobility, and movement and coordination impairments. These impairments can limit an individual's ability to participate in their everyday and recreational activities for extensive periods of time if they are not properly rehabilitated. Physical therapy has been proven to have significant effects on post-operative rehabilitation by improving these physical impairments and using evidence-based protocols to improve the function of these individuals after surgery.
After surgery, tissues cannot heal on their own. Instead, they must be appropriately stimulated at the right time and with the right amount of pressure. Despite needing stimulation, however, tissues also need some time to mature post operation. Most patients will need a physical therapist's help to determine their protected range of motion and exercise. In addition to helping patients find the right balance between rest and activity, physical therapists can help reduce muscle pain or spasms, provide guidance on how to use artificial limbs, and practice with devices that help with balance.
Types of Post Operative Therapies
Each surgery comes with its own protocol for rehabilitation and guidelines for therapies that can and cannot be done while the tissues are healing. Some of the operations that we can help treat post-treatment include:
Hip & Knee Replacement: The doctor will likely want a patient to start moving as soon as possible after either a knee or hip replacement. A physical therapist may start with a program that will begin with easy exercises to help you bear weight on the patient's hip or knee. The therapist can develop a personalized treatment program that will enable them to regain strength, flexibility, and range of motion after a knee or hip replacement.
Achilles Tendon Repair: The Achilles tendon can rupture, tear, or degenerate due to tendinitis. Since this is the strongest tendon in the body, Achilles tendon repair and rehabilitation are both crucial to regaining proper mobility. Arthroscopy is a procedure that might be recommended as a diagnostic tool if a patient has experienced an injury or has chronic inflammation. Arthroscopy can be used on almost any joint in the body. After arthroscopy is used for Achilles tendon repair or some other medical procedure, physical therapy can help them regain strength and restore flexibility in their legs.
Soft Tissue Surgery: Muscles, ligaments, and tendons are generally considered soft tissue in the body. For knee issues, a doctor may recommend Anterior Cruciate Ligament surgery, also known as ACL reconstruction, to improve the rotation and overall stability of the knee. Bursitis and sprains are other conditions that may require soft tissue surgery. Whether a patient has had ligament repair, ACL reconstruction, or any type of soft tissue surgery, post-surgery physical therapy can help reduce pain and improve healing as quickly as possible.
Conditions Treated under Post-Operative Therapy
Post-operative physical therapy can help expedite patients' recovery from virtually any type of surgery. Some of the most common conditions that benefit from post-operative physical therapy, however, include cardiac problems, joint replacements, organ transplants, pregnancy and labor, spine surgeries, strokes, and traumatic injuries. Even the most seemingly minor surgery will involve some degree of inflammation, mobility limitations, pain, and swelling — adding to any pain and dysfunction the patient was likely already experiencing before the operation.
If there are no contraindications or complications, patients may reasonably expect to regain full functionality upon completing treatment. Each patient's postoperative program is different. Some go straight from the hospital to an inpatient rehab center before progressing to an outpatient program. In any case, patients should keep in mind that post operative physical therapy will often be a much lengthier process than the surgery itself. This is especially true if the patient has undergone cartilage surgery (such as on the ankle, knee, or shoulder).
Schedule a Visit Today
Post-operative physical therapy consultations and treatments are available at our office. The Orange County Physical Therapy team looks forward to treating you and helping you recover after a procedure or surgery. Call our office at (949) 299-0297 to learn more or schedule an appointment.
Frequently Asked Questions About Post-Operative Physical Therapy
Q. What can I do to prepare myself for post-operative rehab?
A. Depending on your specific case, you may benefit from seeking physical therapy before your procedure. This may help reduce your rehabilitation time after your surgery. Our team can help determine whether or not any preventative treatment would be right for you.
Q. How soon after surgery can I begin post-operative rehab?
A. Answers vary on a case by case basis. However, you may be able to start post-operative rehab as soon as the day after surgery. A therapist at the hospital may also give you exercises to do once you return home.
Q. Can I help speed up my post-operative healing while I am still in the hospital?
A. Eating a well-balanced diet is critical, as is regularly changing position in bed while in the hospital. You should also try walking and exercising when possible to promote circulation. Keeping the body in motion keeps blood flowing and discourages the formation of blood clots.
Q. Does post-operative physical therapy hurt?
A. When done with the help of a physical therapist, post operative therapy should not hurt. Instead, it should reduce pain. Regardless, as you restore your mobility, your pain levels may fluctuate. It is normal to feel some soreness as you recover. We will take care to minimize whatever discomfort you may feel.
Related Posts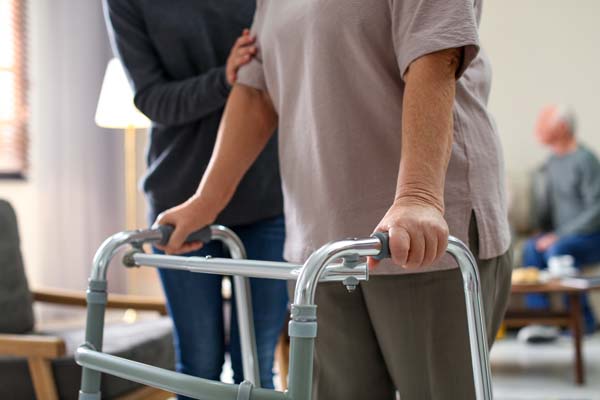 The doctor will usually recommend a hip replacement when hip issues become inhibitive and reduce your quality of life. The hip is one of the body's largest joints, bearing the weight and supporting movement. Replacing the hip with an artificial joint can help restore pain-free mobility and full function. The procedure is often used as…