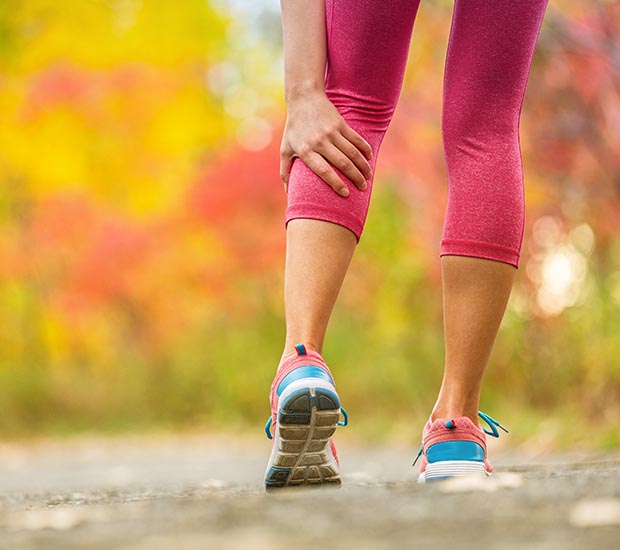 Sport Medicine
Newport Beach, CA
Sports medicine, or sports therapy, is a comprehensive treatment approach that includes an evaluation to provide pain relief, injury modifications, movement analysis, and strength and mobility assessment. It is programmed by a Doctor of Physical Therapy to return an athlete back to full participation in his or her sport. The program can include a variety of manual therapy techniques, IASTM, and strength training.
At Orange County Physical Therapy, we offer sports therapy and medicine for patients who have suffered an injury or have a condition resulting from a sport or excessive use. Our team can help identify the cause, diagnose your case, and help you on your way to recovery. To learn more about a procedure or schedule an appointment, call (949) 299-0297 today.
What is Sports Medicine?
Over time, people who participate in any sport or physical activity will suffer from wear and tear, putting them at greater risk for injury. Sports medicine refers to a branch of medicine that focuses primarily on the treatment and prevention of injuries related to sports and exercise. Although sports medicine is not a medical specialty, healthcare professionals who provide sports-related treatments undergo special training and education. Health professionals who may provide sports medicine and therapy include physical therapists, chiropractors, certified athletic trainers, and nutritionists.
Sports medicine can help you recover from injury and pain. It can be difficult to deal with having one's active lifestyle taken away due to an injury. Sports medicine can target a wide range of physical ailments.
Types of Sports Therapy
Sports physical therapists use several different techniques to treat injuries and help prevent them in the future. The most common techniques are instrument-assisted soft tissue mobilization (IASTM), manual therapy techniques, and strength training.
Instrument Assisted Soft Tissue Mobilization (IASTM): Uses tools to assist the physical therapist in evaluating and mobilizing soft tissue. The effect allows for improved pain pressure threshold of myofascial trigger points. In combination with manual therapy and corrective exercise, there is a reduction in pain and increase in function by improving range of motion and muscle activity.
Manual Therapy: Manual therapy is a longstanding form of physical therapy involving hands-on treatment of the affected joints, ligaments, muscles, and tendons. Massage is one of the most popular types of this method. Manual therapy is especially beneficial for patients with motion impairments that cause pain and a decreased range of motion.
Strength Training: Helps patients build muscle tissue and strength during recovery. A variety of strengthening exercises help the patient recover muscular mass while building strength. Various resistance training exercises, such as lifting weights and using resistance bands.
Injury Prevention and Treatment
Physical activity is recommended for people of all ages, but it does increase the likelihood of injuries. The main causes of sports injuries include:
Accident
Failing to warm up correctly
Improper equipment
Making the same motion repeatedly
Over-training
Taking hits
Sports therapy is also an excellent way to prevent injury. It can identify muscle imbalances, improve flexibility, and correct alignment issues, making it less likely for an injury to happen. A sports therapist can suggest stretches and other exercises that help prevent potential problems.
Benefits of Physical Therapy for Sport-Related Injuries
Regular sports therapy keeps the body working at its optimal level, improving athletic performance. Sports therapy can also strengthen the muscles and joints through adjustments, correcting misalignments, relieving pain, and improving blood flow. Increased blood flow can loosen tight muscles and boost flexibility.
A sports therapist can also identify muscle imbalances. A customized treatment plan with specific exercises and stretches can improve and restore muscle function and strength. Manual therapy techniques, IASTM, strength training, and massage are techniques that help provide pain relief and improve performance.
Schedule a Visit Today
Sports medicine consultations and treatments are available at our office. The Orange County Physical Therapy team looks forward to treating you and helping you get back to playing the sports you love! Call our office at (949) 299-0297 to learn more or schedule an appointment.
Frequently Asked Questions About Sports Medicine
Q. What are the most common sports injuries?
A. Some common sports injuries affect nearly all athletes at some point. They include tennis elbow, runner's knee, tendonitis, torn and pulled muscles, sprains and strains, and neck and lower back pain. A sports therapist can address all of these injuries and help get you back on the field, course, or road feeling your best.
Q. What can I expect during my first visit?
A. During the first visit, the sports therapist will ask you a series of questions to learn more about you, your specific issues, and your goals for treatment. Then they will do a complete physical exam to help formulate a diagnosis. Sometimes further testing, such as an X-ray, is needed to help with the diagnosis.
Q. What is the average length of treatment?
A. Your treatment will come to an end once you and our provider have agreed you have achieved the goals that were established. This often includes not just pain relief but also activity and performance goals. Periodic follow-up visits are recommended to make sure there have been no setbacks.
Q. Does sports therapy cause pain or discomfort?
A. Most sports chiropractic treatments are painless and often provide patients immediate pain relief. However, there can be some slight discomfort during a session due to the pressure put on vulnerable muscles, especially following surgery or a major procedure. Our sports therapist will use a variety of techniques to minimize any discomfort.
Q. How does physical therapy help in sports-related injuries or conditions?
A. Sports physical therapists help patients rehabilitate and recover from sports-related injuries as well as help prevent injury through regular sports exercises that build muscle strength. Physical therapy also helps patients manage pain and understand how to use equipment, warm-up, and train properly.
Related Posts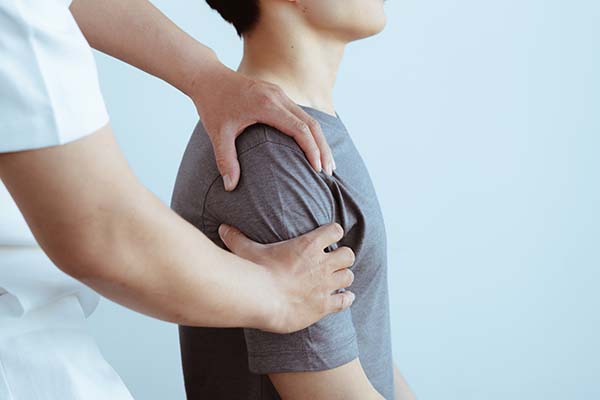 A shoulder rotator cuff injury can be a painful and debilitating experience. Whether you injured your shoulder due to a sports-related incident, a fall, or repetitive motions, recovery from this injury can be long and challenging. However, an experienced physical therapist can guide you through the healing process, helping you regain strength, mobility, and function…